Focus On the Invisible
To illustrate what I mean by "invisible," let me ask you a question …
Do you ever wonder why people seem to have an "invisible" reason they buy
from other salespeople … but not you? Or how your competitors
seem to know some "invisible" magic that gets people to trust them …
but when you ask for the same thing, the answer is "no"?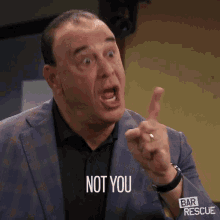 You grew up in our education system. You have been trained to focus
 on things that are visible and logical. That goes out the window in persuasion.
You think, "A + B = C." In this case, "A" is you, the messenger. "B" is the buyer.
You put the two together, and you should get "C" = a close. Right? WRONG!
If you're exhausted by this simplistic method, let's try another strategy. There are
a few different ways to interpret someone's hesitancy, and most of them are wrong.
They lack funds. People truly trying to save money don't spend time figuring
out how to spend it, or give it away. Why do they spend with a competitor instead?
They're truly satisfied and don't need anything. You can be cynical ,
and assume that because they're loaded, they don't need anything or have any
problems you can help them solve.
OR,
You haven't put in your time, or done your homework.
This is the best way to look at it. You can treat people as more than the
person you physically see in front of you. You can assume their dollars reflect
more than just buying power.
You can treat them as a living, breathing story. That's what I mean by
"focusing on the invisible." The person in front of you has a lifetime of stories,
which go much deeper to the core of who they are than anything ever could. 
These stories will remain invisible, unless you develop curiosity about them.
They are a person's private virtue. Little ways no one notices or cares about,
where they sacrificed and stayed the course to become better versions of
themselves. Enormous risks they took, and disappointments they overcame,
to prove worthy of their station in life.
Your prospects were once little kids playing, or awkward adolescents. They
once had weird ideas of what they wanted to do with life. They worked odd jobs,
or drifted. They might even have powerful stories of rising above
tremendous odds or handicaps in life.
They were once startup entrepreneurs, or entry-level employees. They took
their lumps in stride. They dealt with setbacks, failures, poor decisions and
poor leaders. They could have used someone looking out for them.
Maybe in some cases, they found someone who did.
We deal so often with supporting and helping the disadvantaged, we're prone
to dehumanizing people who don't fit the template.
But almost without exception, our prospects learned a
 principle that changed things for them. They learned to give and
serve up front, without expecting a return, until someone paid them for it.
They focused energy on serving the needs of others - which is what
makes money flow. Not business degrees, or silver spoons, or lottery tickets.
You should have the same objective - serve the needs of others. Without
asking anything in return. You have to find a way to connect this to your
customer's story. But first, you have to find out what their stories are.
Try it sometime - ask them what they were willing to do up front, in order
to succeed. Ask them how far they went to serve their customers,
or what it took them to get promoted and win in life.
Now, you're treading on invisible ground. Sacred invisible ground.
Together with six powerful principles on building and leveraging relational capital,
you can learn how this is done in my forthcoming book. 
Sign up to be on the list to get the very first FREE copies of
Influencer Networking Secrets when it releases in September 2020.